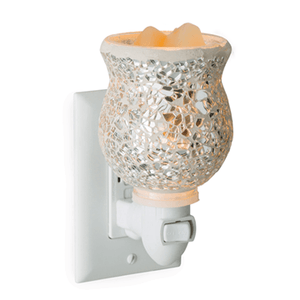 JACK FINLEY CANDLE CO.
Silver Glass Mosaic Pluggable Warmer
Regular price
$20.00
$0.00
Unit price
per
Plug in Warmer. Great for small rooms or bathrooms. This warmer plugs directly into an outlet and does not have a removable dish. A great tip to switch out your wax is to soak up the melted wax with a cotton ball. All that is needed for this size warmer is 1 wax cube.

Product Specifications:

Wall Plug in warmer.
Designed for melting wax to diffuse fragrance.
Place wax into the warmer for melting.
---